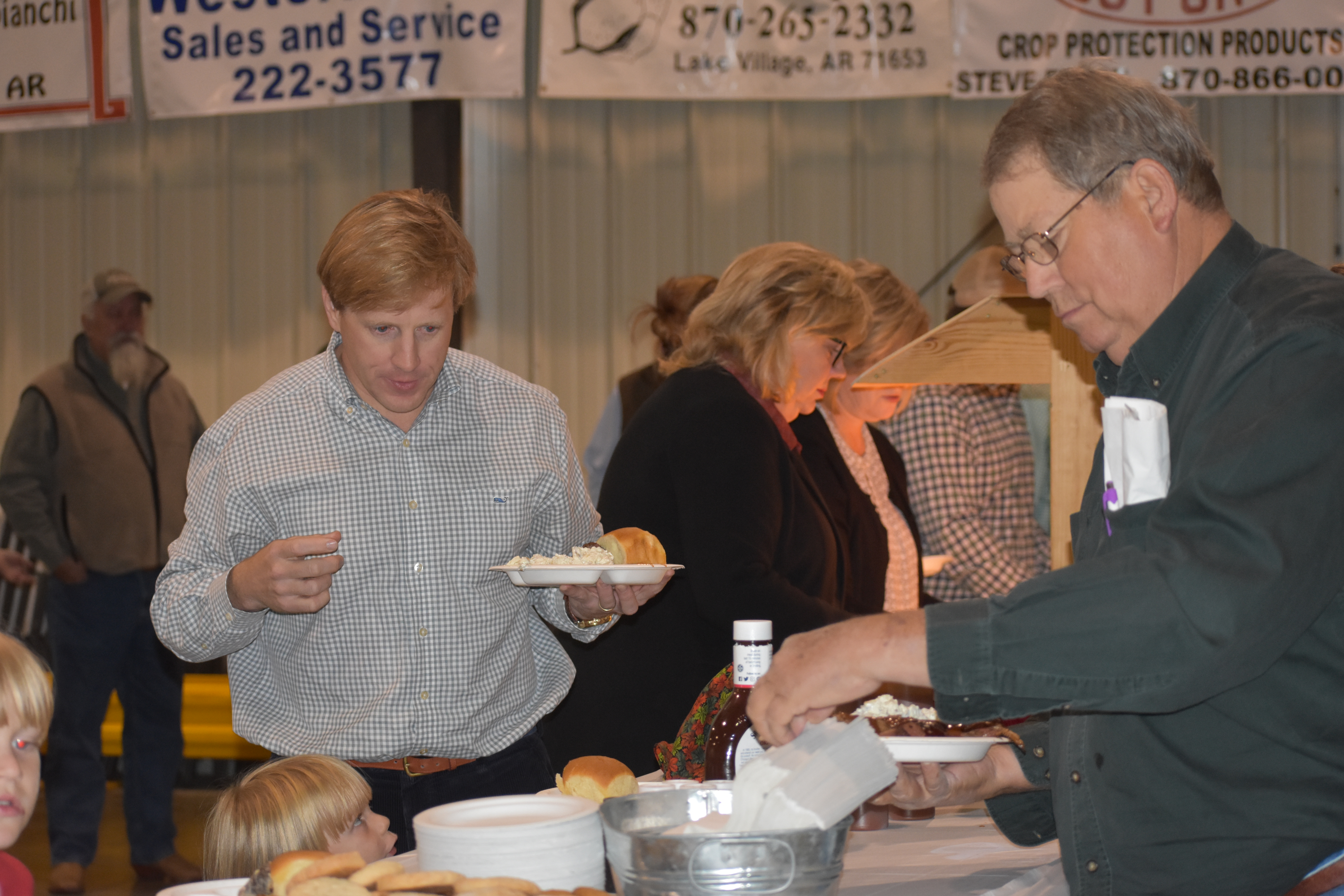 AgHeritage Farm Credit Services McGehee hosted friends and customers at its annual Customer Appreciation Dinner, held Monday, Nov. 4 at the McGehee Men's Club. Everyone enjoyed a meal of brisket, chicken and sausage, with a variety of sides.
"Thank you for making our McGehee Customer Appreciation Dinner such a success," said Bill Stephens, VP Lending and Branch Manager, AgHeritage FCS McGehee, to the gathering.  "We enjoy this event every year. It's so nice for everyone to join us for food, fun and fellowship. It is a great opportunity for us to express our gratitude to our customer-owners."
AgHeritage Farm Credit Services is a financial cooperative with owned and managed assets of approximately $1.4B as of December 31, 2018. The company provides credit and related services to more than 3,000 farmers, ranchers and producers or harvesters of aquatic products in 24 Arkansas counties. Branch offices are located in Batesville, Brinkley, Lonoke, McGehee, Newport, Pocahontas, Pine Bluff, Searcy and Stuttgart.         
# # #